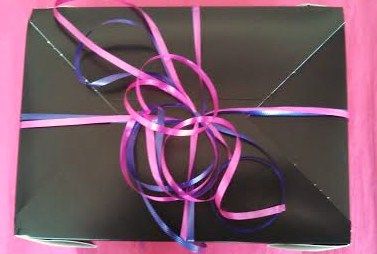 Hello Choca-holics anonymous, my name is Cookie Gurlie!
Comes beautifully packaged in our signature black box, Cookie Gurlie ribbon and gift tag.
4- Not Yo' Mommas' Chocolate Chip- A dark chocolate chip cookie flavored with home made Kaluha
4- Chocolate Dippity Doo !!- A decadent blend of toffee, walnuts, dark chocolate chunks, dipped in chocolate, sprinkled with sea salt
4- Rocky Road- A dark chocolate cookie filled with coconut, pecans and marshmallows

4- German Chocolate Chancellor Sandwich Cookies- 2 German chocolate cookies filled with traditional German chocolate icing filled with pecans & coconut
Each cookie is individually wrapped and labeled.